Student Ministry

We want our students to know the Living God and live like He is real in everyday life.
The people who volunteer in our Student Ministry love Jesus and teenagers; and are background checked. Student Ministry at the Free Church pursues our mission of students knowing God and living like he is real through: prayer, biblical teaching, mentoring relationships, supporting parents and formative events.
Coming up: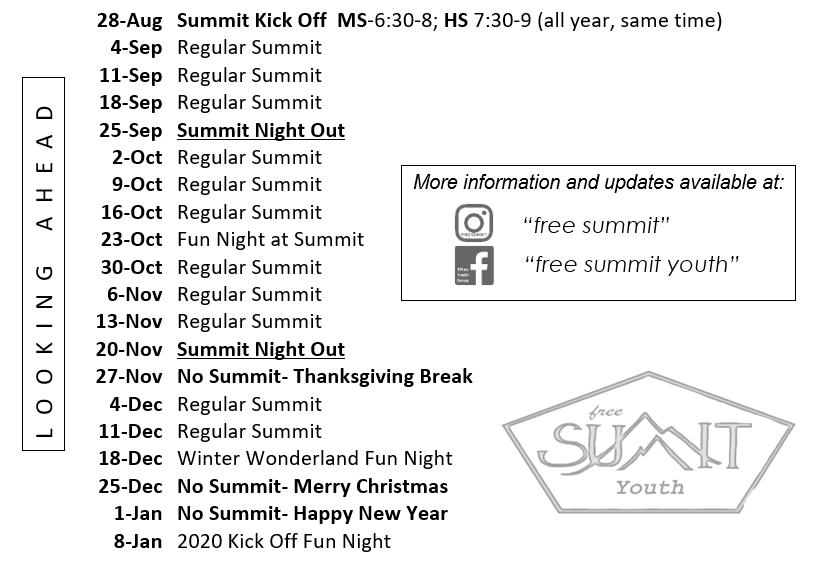 Summit (youth group):
Every week on Wednesdays for grades 6-12. We hang out, play games, worship, learn from Scripture and build Christ-centered relationships in small groups.
6:30-8 for middle school students, grades 6-8
7:30-9 for high school students, grades 9-12
Get a feel for what our student ministry looks like by checking social media:
Or Email with any questions.