Student Ministry

We want our Students to know the Living God and live like He is real in everyday life.
The people who volunteer in our student ministry are some of the greatest people on the planet Earth. They have undergone background checks, are in love with Christ, and are just crazy enough to work with teens. Our youth leaders are dedicated to helping students find identity and meaning in the world through a relationship with Jesus Christ.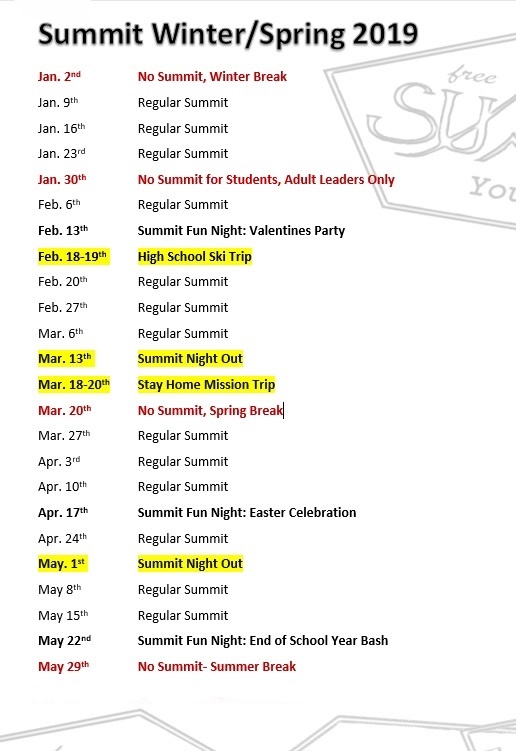 THE 9:30 HOUR on Sunday Mornings in the Student Center - We are currently learning about the what it means to be made in the image of God and inherent human value in light of Biblical teachings for the month of January.
Summit (Youth Group) every Wednesday, all students grades 6-12 welcome!
6:30 - 8:00 PM for Middle School
7:30-9:00 PM for High School
Please Note:
No Sunday School on 1/6/19 due to Winter National
No Summit 1/2/19 due to School Break
Regular Schedule Resumes for Summit on 1/9/18
Regular Schedule Resumes for Sunday School on 1/13/19