Student Ministry

The vision of our student ministry is to know the Living God and live like He is real in our everyday lives.
The people who volunteer in our student ministry are some of the greatest people on the planet Earth. They have undergone background checks, are in love with Christ, and are just crazy enough to work with teens. Our youth leaders are dedicated to helping students find identity and meaning in the world through a relationship with Jesus Christ.
THE 9:30 HOUR on Sunday Mornings in the Student Center - We are currently taking a class by Dave Ramsey on Biblical financial stewardship for teens.
Summit (Youth Group) every Wednesday, all students grades 6-12 welcome!
6:30 - 8:00 PM for Middle School
7:30-9:00 PM for High School
Here is a look at everything we have going on the rest of the school year: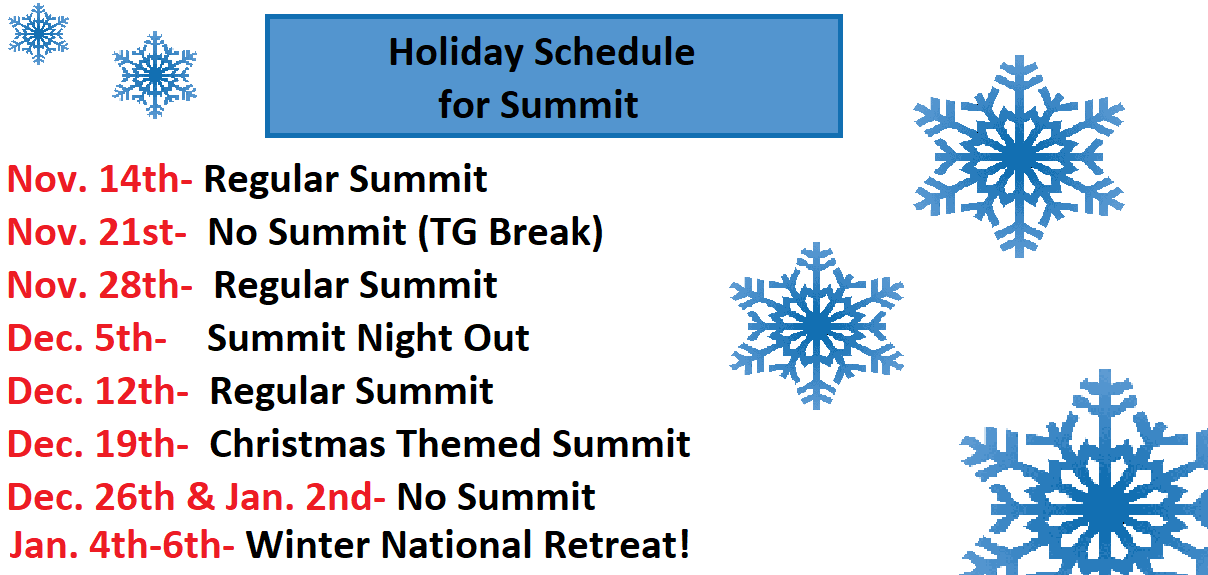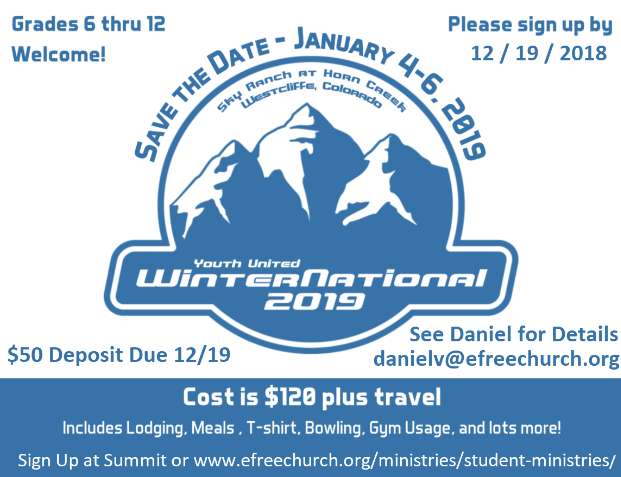 Register Below: